Sadly our comrades have passed away.
Poem - by Captain Mark Plant
Regimental Collect
O God, whose righteousness is exceeding glorious,
may it please thee to send out thy light and thy truth so lead us
Thy servant of the Corps of Royal Engineers
and those involved in the clearance of explosive ordnance
that everywhere we may be enabled to do our duty,
and so glorify thee, our father in heaven,
for the sake of thy son, Jesus Christ, our lord, Amen.
 We will remember them.
28th October 2015
It is with great sadness to inform that Captain Mark Plant passed away on Wednesday 28th October 2015 after a long and courageous battle with cancer. His family have lost a loving husband and father.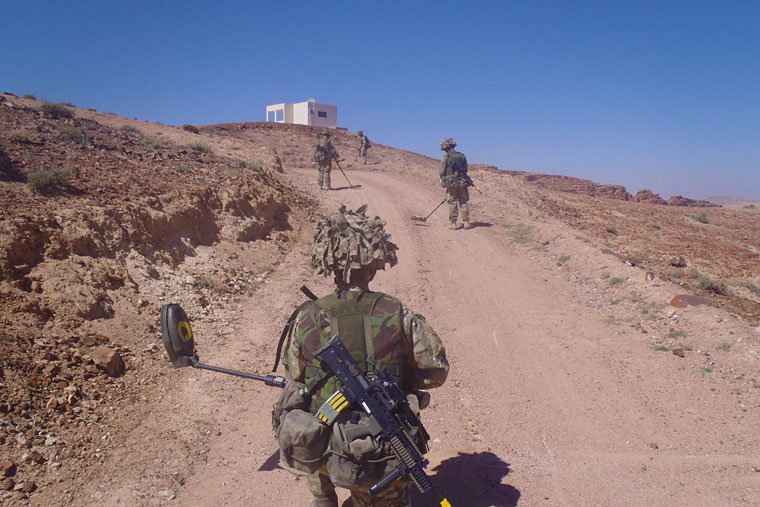 Albert A Harris
2058440 Sapper Albert A Harris
30 September 2011 Aged 90.
Served with 17 BD Squadron
Joined the Branch in May 1988
Albert Frederick Shields
1908218 Sapper Albert Frederick Shields
January 2011 Aged 80
Served with 3 BD Company 1940/6
Albert George Woolhouse
1930747 Sapper Albert George Woolhouse
Passed away on the 21/12/2009.
Joined the REA in 1987 and was a Life Member of the BD Branch.
Anthony James Crawford
522953 Captain Anthony James Crawford QGM
03 July 2011 Aged 67
A gent amongst men. Respected by all who served with him.
Lost his fight against cancer.
Anthony Muir
Corporal Anthony Muir
September 2010
33 Engineer Regiment (EOD)
49 Field Squadron (EOD)
A nicer bloke you could never wish to meet
Brian Phillip Sergeant
Corporal Brian Phillip Sergeant
2009 date unknown Aged 80
Joined the Branch in October 2006.
Cyril John James
14942129 Leuitenant Cyril John James
30 December 2010 Aged 86
Served with 20 BD Company
Derek Garbutt Dawson
2353567 Sapper Derek Garbutt Dawson
13 March 2010. Aged 74.
Derek served with No 2 Troop, HQ BD Horsham,
Joined the BD Branch in 1980 and was a Life Member.
David Watson
Sapper David "Legs" Watson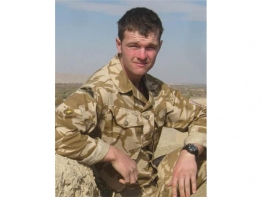 Sapper David Watson, died on the 31st December 2009. Born on 28 October 1986 and known to his friends as 'The Leg', deployed on Op HERRICK 11 as a Number 3 Operator in a Conventional Munitions Disposal Team as part of the Joint Force Explosive Ordnance Disposal Group within the UK Counter IED Task Force. Sapper Watson died of wounds sustained in an explosion caused by an Improvised Explosive Device in the vicinity of Patrol Base Blenheim in the Sangin region of Helmand Province.
Legs was Repatriated on the 5th January 2010, despite the bitterly cold day, Wooton Bassett's High Street was lined with friends, family, colleagues and the public to show their respects.
His funeral is to be held on the 19th January at Saint Mary the Virgin Church, Whickham, Newcastle upon Tyne at 12.00hrs.
Dan Read
Captain Daniel Read from 11 Explosive Ordnance Disposal (EOD) Regiment, Royal Logistic Corps, part of the Counter-IED Task Force, was killed in Afghanistan on Monday 11 January 2010. Captain Daniel Read was killed as a result of an explosion which happened in the Musa Qaleh area of northern Helmand province.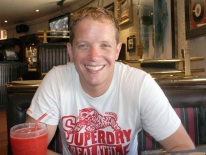 When he returned from the tour, Captain Read applied for a commission in the Royal Logistic Corps; he was successful and he completed his course at the Royal Military Academy Sandhurst in December 2004
Captain Read joined the Corps of Royal Engineers in 1996 as a Sapper. He was posted to 33 Engineer Regiment (EOD) and got his first taste of EOD operations on Op FINGAL in 2002 when he deployed as a Search Team Second-in-Command. From this point on, Captain Read was 'hooked' on EOD and knew the only job for him was that of an Ammunition Technical Officer or 'ATO'.
Captain Read was an experienced operator. He attended 21 tasks in Afghanistan, and had already dealt with 32 IEDs. Captain Read was passionate about his role as a High Threat Improvised Explosive Device Disposal Operator, always displaying a boundless enthusiasm and energy for the tasks he undertook.
Captain Read leaves his wife Lorraine, parents and sisters behind
Eric Wakeling
Lt-Col Eric Wakeling, born August 1 1920, died November 11 2013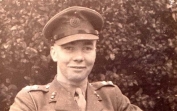 Lieutenant-Colonel Eric Wakeling, who has died aged 93, had several narrow escapes from death in the course of his work as a bomb disposal officer.
Frank Edward Betts
22711944 WO 1 Frank Edward Betts
1 July 2011 Aged 80.
Served with 579 Squadron (V), 101 Engineer Regiment (EOD) (V)
Joined the Branch in November 1988.
Frederick Arthur Tanner
20720275 Sapper Frederick Arthur Tanner
January 2010
Served with 4 BD Company
Joined the Branch in December 1982
Graham James
Graham "Jessie" James
He was S/SGT SQMS / RQMS staff 1980-85.
Harry Beckingham
Captain Harry Beckingham, born February 28 1920, died February 28 2014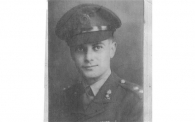 Captain Harry Beckingham, who has died on his 94th birthday, was a bomb disposal officer in the Second World War.
On the outbreak of war, Beckingham, a draughtsman fresh from technical college, was posted to 35 Bomb Disposal Section, which was subsequently incorporated into 5 Bomb Disposal (BD) Company RE
Henry Gymer
Henry Gymer
01 July 2010 Aged 81
Henry Johnstone Vallance
1882116 Corporal Henry Johnstone Vallance
April 2011 Aged 91
Joined the Branch in May 2002
James Hearn
2154029 Corporal Albert James "Jimmy" Hearn 6 March 2009
Albert was from Bexhill-on-Sea, Sussex. Albert had a fall at the family home, this was at first not seen as serious as he said that he was okay. Sadly after a few days of feeling unwell he was taken to hospital, where he passed away fro blood poisoning, resulting from a ruptured bowel. Albert served with 7 Bomb Disposal Company during World War II. He was a regular attendee at the Branch annual dinner with his daughter Ross and her husband Roy. Jimmy leaves behind his widow Yvonne.
Jim McBeth
24504131 Sapper. Jim McBeth 27 December 2008. Aged 45
Jim was from Glenrothes, Fife. Jim was diagnosed six years ago as being diabetic and was insulin dependent for the last 4 years. He was taken ill on Christmas Day and passed away 2 days later. Jim joined the army at 16 as a Junior Leader, Old Park Barracks, Dover. On joining the Corp as a regular he was posted to Bomb Disposal at Lodge Hill Camp, where he served with 49 (EOD) Sqn and later with 58 (EOD) Sqn., as a plant operator/mechanic. Jim served a tour in the Falkand Islands before being posted to Berlin. In Berlin he spent some f his time as part of the duty team on the cross border railway. Jim was unmarried and is sadly missed by his Mother and Father.
I served with Jim in the Falklands and remember him as being one of the quiet ones but a great member of the team. Jim also volunteered and took some of the photos for the Roll of Honour. Rest easy old friend. Pete Markham.
John Charles Fardoe
14860333 Lance Corporal John Charles Fardoe
15 December 2010 Aged 84
Served with 3 BD Company
Joined the Branch in March 2004
John Menzies Forrester
14226332 Sapper John Menzies Forrester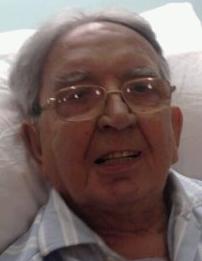 Born on the 23/12/1923 Passed away on the 26/12/09
Joined the REA in 1995 and was a life member of the BD Branch.
Leonard Charles Curran
2070741 Sapper Leonard Charles Curran
25 June 2011 Aged 91
Served with 9 BD Company 1940/5
Joined the Branch in March 93
Leslie Charles Mark Antwis
2115937 Driver Leslie Charles Mark Antwis
April 2010 Aged 89
Passed away peacefully in his sleep of a heart attack.
Joined the Branch in October 1984
Lionel Charles Meynell
934424 Major Lionel Charles Meynell GM TD
13 June 2011 Aged 96
Posted in the London Gazette on the 17th December 1940.Awarded for action at Smiths Stamping Works, Coventry, 8th October 40, RAF Station, Church Lawford, Warwickshire, 16th October 40 and Binney Sand Pitts, Coventry, 6th November 1940.Smiths Stamping Works was doing vital war work, when hit by a bomb. When Lt Meynell uncovered the bomb it was found that the fuze was so damaged it could not be removed. So Meynell picked it up and carried it to a truck, then drove it to waste ground, where it exploded fourty five minutes later.A week later at a RAF Station, a reporterd oil incendiary bomb was found to be a 250kg High Explosive bomb. This was fitted with a long delay fuze, which was ticking. Meynell immediately removed the fuze, although there could have been booby traps underneath.
Loren Marlton-Thomas
Corporal Loren "Loz" Marlton-Thomas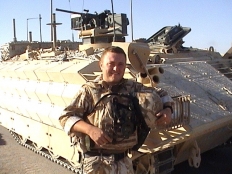 Corporal Marlton-Thomas was mortally wounded by an improvised explosive device (IED) on Sunday 15 November 2009 whilst conducting a route search to clear devices in the vicinity of Patrol Base Sandford, in the Gereshk area of Helmand province. He died of his wounds on Monday 16 November 2009.
Details from MOD News
Loz was Repatriated on Friday 20th November and family, friends, colleagues and the people of Wooton Bassett paid their respects to him.
Loz was buried on the 8th December at Saint Josephs RC Church, Lytham Saint Annes.
He was buried with full military honours.
His wife, Nicola, said:
"Loren was Army barmy right back to being a Cadet. He did the job he loved and paid the ultimate price for his friends, comrades and country. We are proud to say we knew and loved him. A true hero in our eyes – you may be gone but you will never ever be forgotten".
Michael Rowlay
Staff Sergeant Michael Rowlay
1 December 2010 Aged 54
Served with 33 Engineer Regiment (EOD)
49 Field Squadron (EOD)
Joined the Branch in August 1997
Montague Reginald Bool
P188666 Captain Montague Reginald Bool
June 2011 Aged 96.
Served with 25 BD Company 1941/5
Joined the Branch in July 1989
Philip Parkin
2160083 Sapper/Driver. Philip Parkin 11 January 2009. Aged 85
Phillip was from Barnstaple, Devon. He joined the Corp in 1939 and served with 23 Bomb Disposal Company, he was demobilised in 1946. Aged 50 Phillip joined the TA in Devon. He leaves behind his widow Patricia and seven children.
Ronald Peter Warren
2074352 Lance Corporal Ronald Peter Warren
25 November 2011
Served with 18 BD Company, 34 BD Squadron.
Joined the Branch in January 1987.
Ronald Frederick Harris
19055787 Lance Corporal Ronald Frederick Harris.
22 September 2011 Aged 83.
Ron had been ill for some time.
Ron was a long standing member of the BD Branch and held many
positions through the years. The following says it all.
Ron did so much for the REA and the kids of Wimbish over the years.
Smiler Graybrook, RSM 101 Engineer Regiment (EOD)
A true Gent who made all newcomer's welcome to the Branch. He ran the Branch for many years ensuring its survival through troubled times.
Kev Bryant.
Ron was instrumental in introducing the young boys into taking on
more responsibility within the Branch. He was a true inspiration
and ambassador for all
Mick Collarbone MBE.
Stephen Hambrook
Major Stephen Hambrook GM, MBE – born May 12 1933, died February 6 2015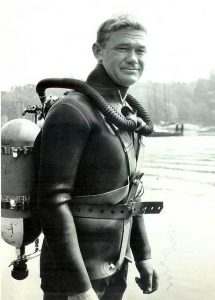 Major Stephen Hambrook, who has died aged 81, was awarded a George Medal for defusing a number of German bombs and mines.
Stuart Archer
Colonel Stuart Archer, born February 3 1915, died May 2 2015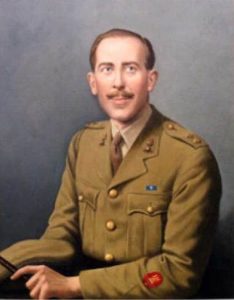 Colonel Stuart Archer, who has died aged 100, was awarded the George Cross for his sustained courage in bomb disposal work in 1940 and for providing the War Office with different types of German weapon components at a time when very little was known about them.
Terrance George Vincent Hayes
4514198 Sapper Terrance George Vincent Hayes
June 2011
Served with 6 and 7 BD Companys
Joined the Branch in August 1984
Tom Tweedy
24160557 Sapper. Tom Tweedy.  25 December 2008
Tom passed away at home in Amersham. Tom served with the newly named 49 (EOD) Sqn at Lodge Hill Camp from 1970 to 1972. During this period he served on a number of operations and qualified as a Army Diver. It was whist undertaking beach clearance operation in Brighton that he met his wife Janet. Tom was posted from 49 to Northern Ireland where he was shot in the neck and severely paralysed. After medical treatment he was discharged from the Army and settled in Buckinghamshire to be close o Stoke Mandeville Hospital. Although wheelchair bound Tom was full of life and enthusiasim, showing his Sapper spirit, never complaining of his situation and a continual inspiration to those who had the honour and privilege to know him. Over 100 people attended Toms funeral. The coffin was draped by the Corp Colours and a Standard Bearer from the British Legion lowered the flag as the Last Post was played. Representatives from the local REA where in attendance a fitting tribute to a Sapper.
Tom leaves behind his loving and caring wife Janet, son Stuart and many friends, he will be greatly missed.
He was my best friend from those EOD days and I could not have wished for a better one. Dick Green.
William Charles Hayward
Sapper William Charles Hayward
28 April 2011
Served with 25 BD Company 1940/5
William Clifford Carlton
1862141 Sapper William Clifford Carlton
January 2011 Aged 96
Served with 37 and 38 BD Company
Joined the Branch in August 1994
William Nadin
1889488 Sapper William Nadin
31 July 2011 Aged 92
Joined the Branch in July 2005

The aim of the site is to provide a meeting point for all those involved in Explosive Ordnance Disposal (EOD) or Search whether serving or ex-serving members of the Royal Engineers and a source of material for those researching the work of the Royal Engineers or family history
If you wish to donate to the running of the branch, please use the button below.