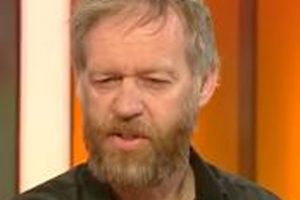 It is with great sadness that we have to inform you of the passing of Ian Toothill – 'Toots' as he was affectionately known, past away today after fighting cancer for 2.5 years. Ian served in Nienburg, Waterbeach and Wimbish, mostly as a PTI.
The word Legend is banded around a lot, Ian was the real deal. After being diagnosed with bowel cancer in 2015, he had treatment and beat it, but it came back shortly after and it was terminal. Ian decided he wanted to become the first person with cancer to climb Everest. He raised over £30,000 for McMillan cancer support and in June 2017 achieved his ambition of reaching the summit of Mount Everest. His BBC interview can be found by click on the link below:

Apart from being an adventurer, sportsman and a musician he was an all round good guy, immensely funny who everyone loved.

Our  thoughts and prayers are with family and friends at this time.